Our stylish bouffant caps are designed with an elastic band with adjustable plastic toggle to easily put your cap on and off. The cap is large and roomy perfect to fit larger heads and thick, long hair.
Cold wash on gentle cycle or hand wash to maintain the bright colors, dries quickly when hung to dry.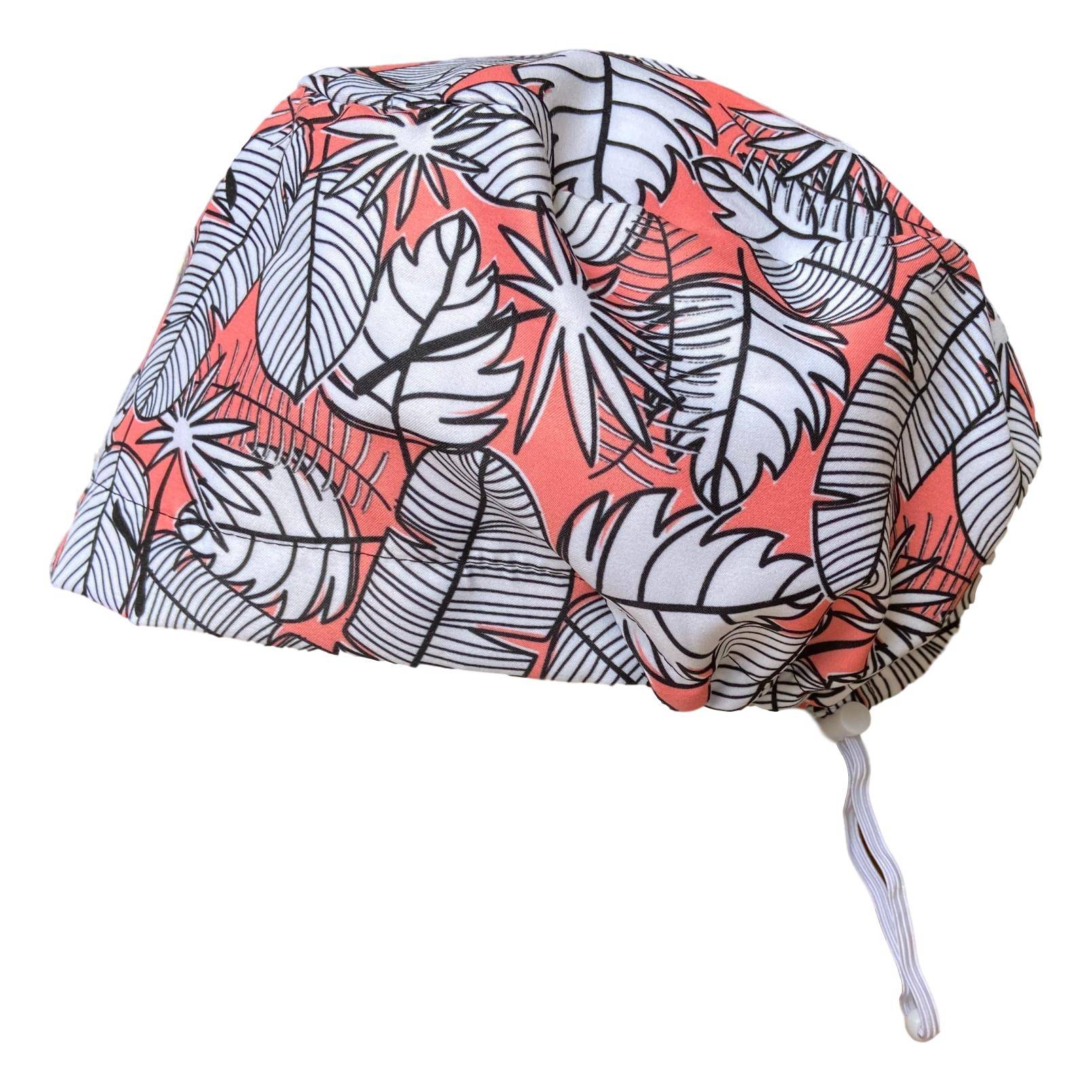 We pride ourselves in finding the best colors and designs for our headwear. Whether you are looking for cute, classy or classic. We have got you covered! Add our one of a kind scrub caps to your collection.
Made of premium soft polyester fabric that does not wrinkle after washing like other cotton caps.